Here are a few tips to help you get your Lionel Super Motor running in top form. Follow these instructions and your motor will run with new vigor!
The first thing to do is to make sure your motor brushes are in good shape. One of the most common areas where these motors fail is the brush. The original porous metal brushes are notorious for absorbing oil and with heat, the oil becomes hard and the brush gets stuck in the motor tube.
1) Step one, clean the brush tubes and replace those old metal brushes......see below.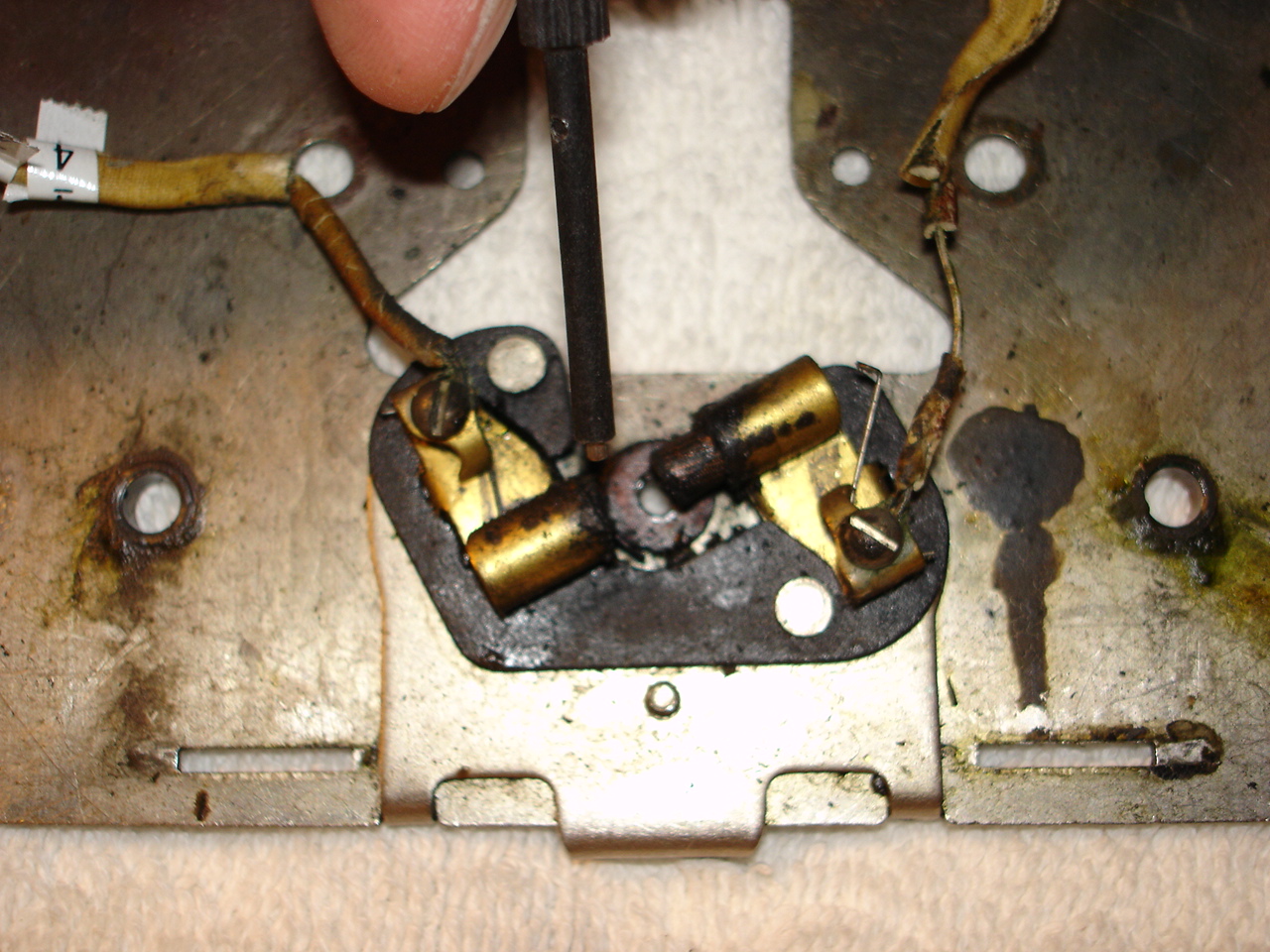 In this picture, you can see, next to the pointer, the brush is sticking in the brush tube. The problem this creates is a gap between the brush and the commutator as the brush wears. Additionally, you can see how the oil used by the operator has built up and fouled up the brush and brush tube.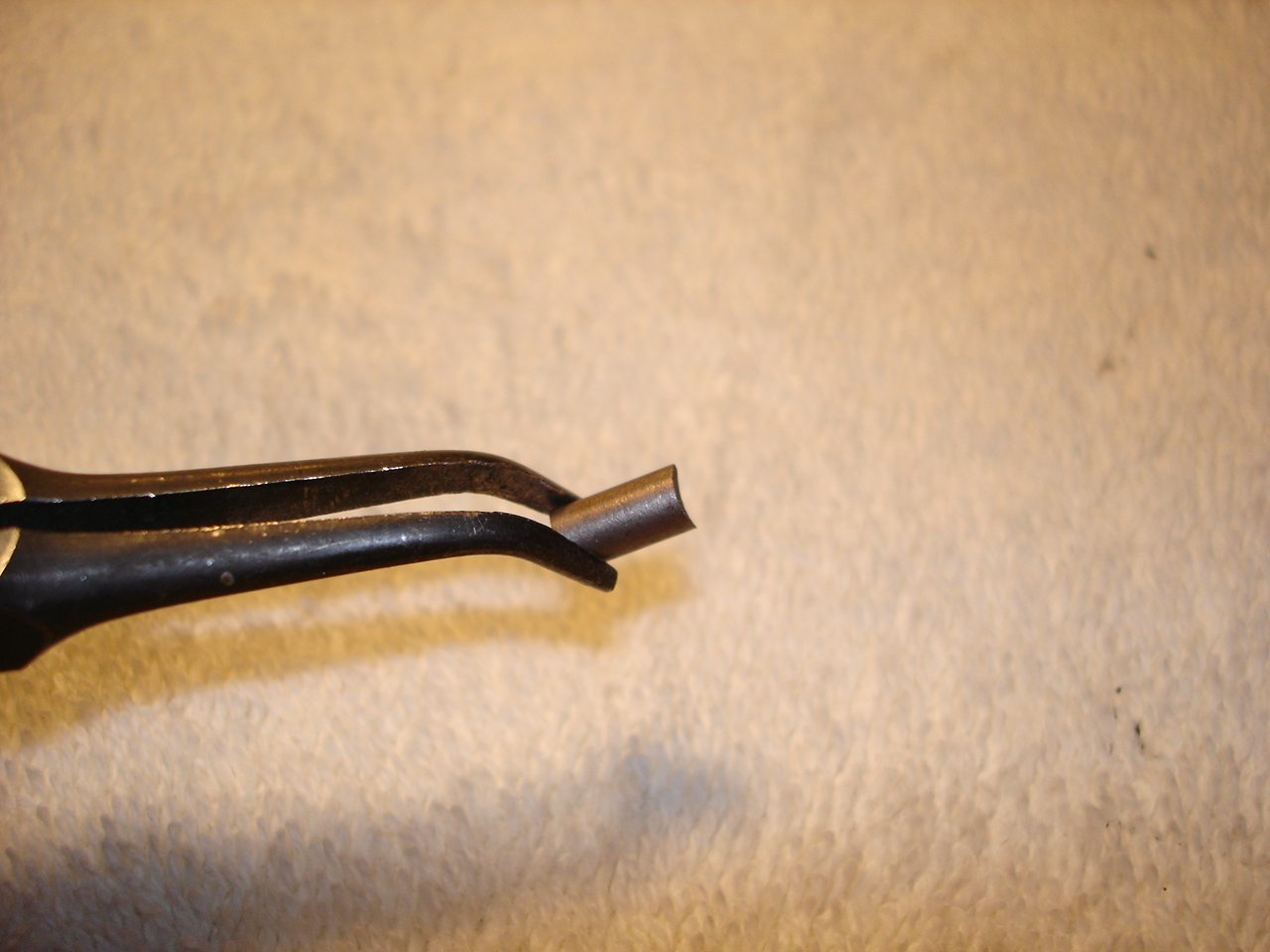 You want to replace those old metal brushes with reproduction Lionel carbon type brushes. THE KEY HERE IS THE SHAPING OF THE BRUSH. You will note the curve on the brush end where it will contact the commutator. You want a curve here the same shape as the commutator diameter.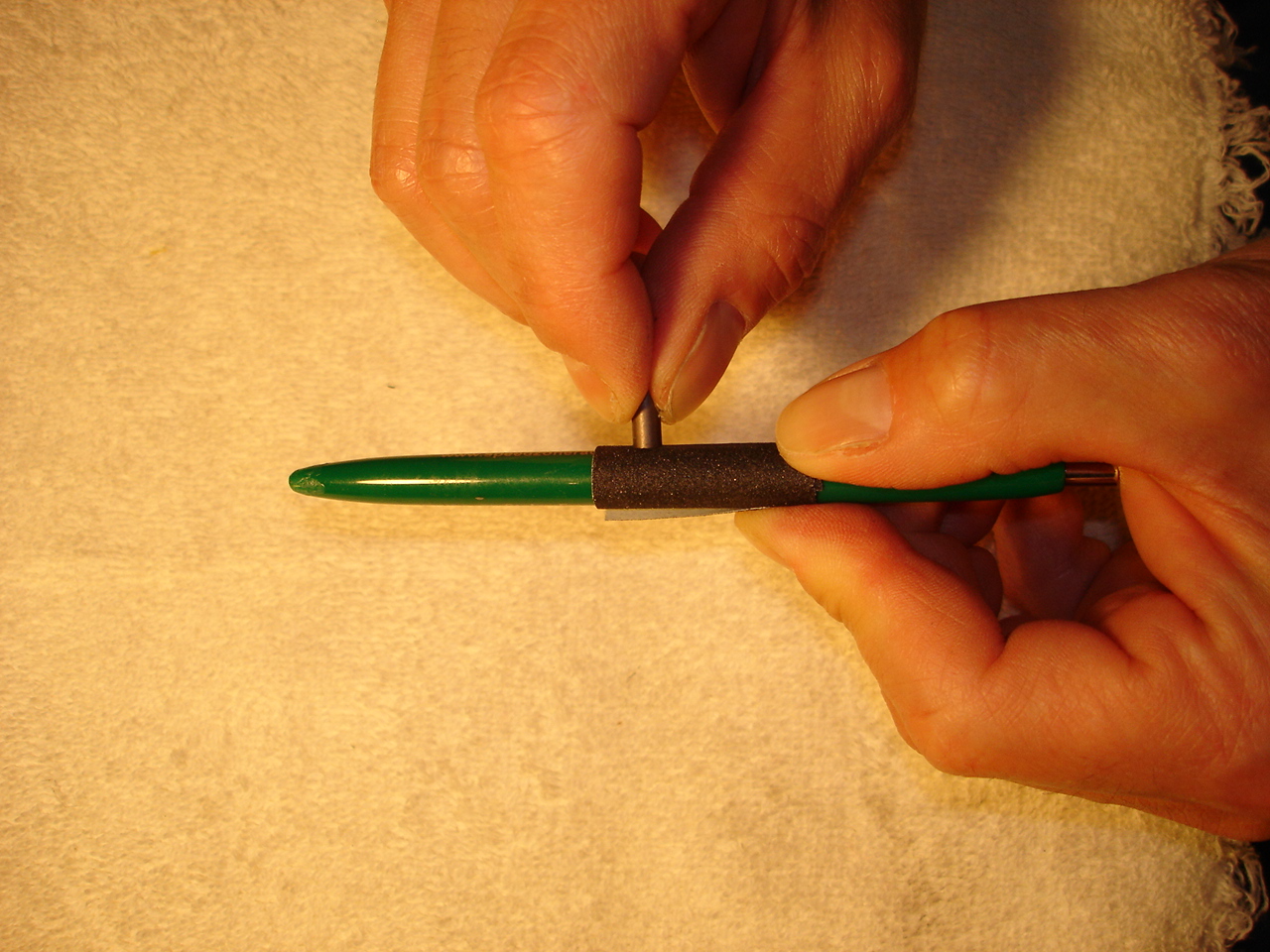 One way to form this curvature is to use a pen tube as your form. Make sure the pen diameter is nearly the same as the commutator's diameter. Then take 220 grit sandpaper and wrap it around the pen tube tightly. Next, sand the brush to shape as in the picture above.
2) Clean that commutator!! Cleaning your commutator is one of the simplest ways to add power to your motor. Gently scrape the gap between the commutator segments and also re-solder the commutator connections if they look questionable.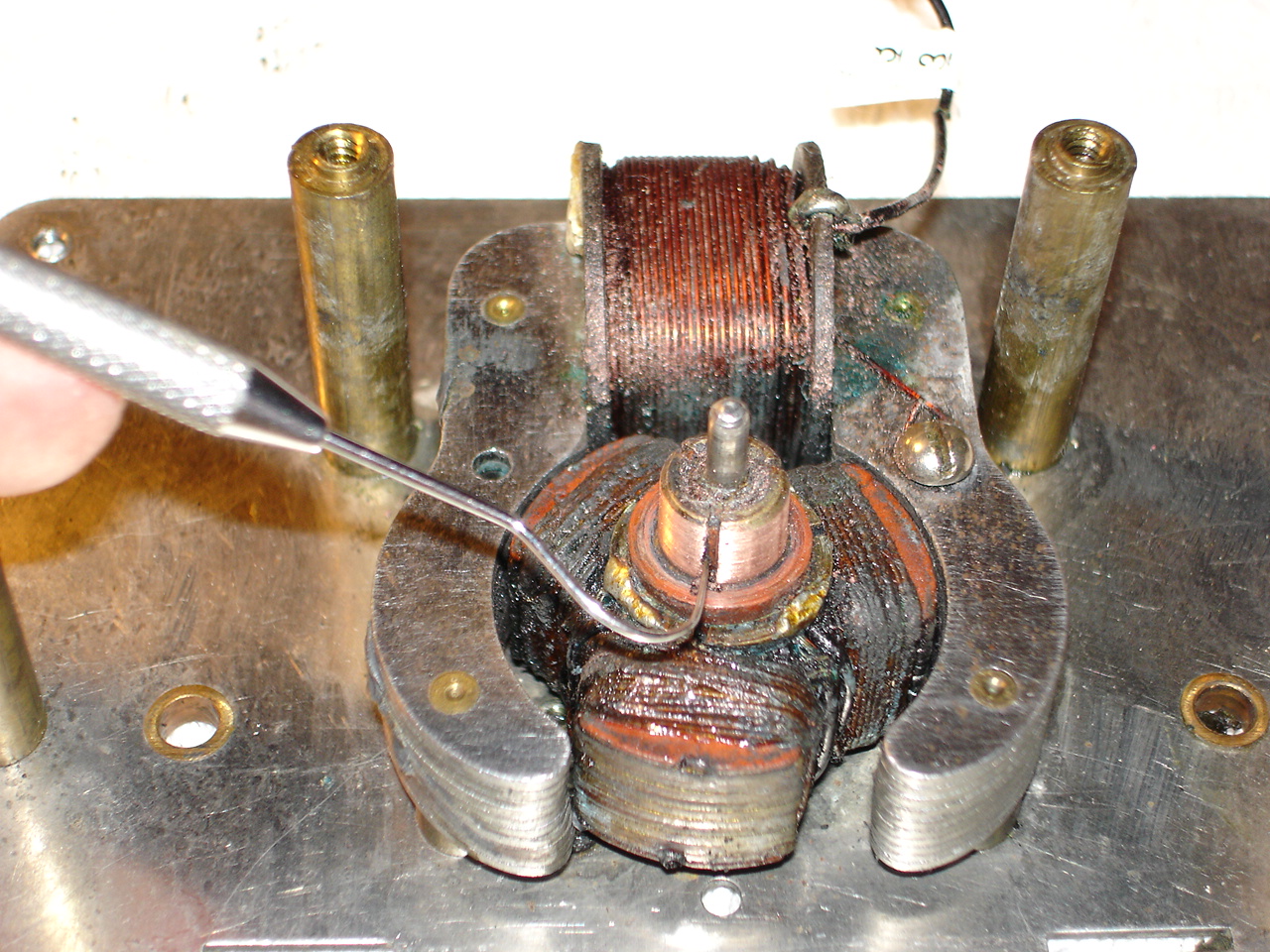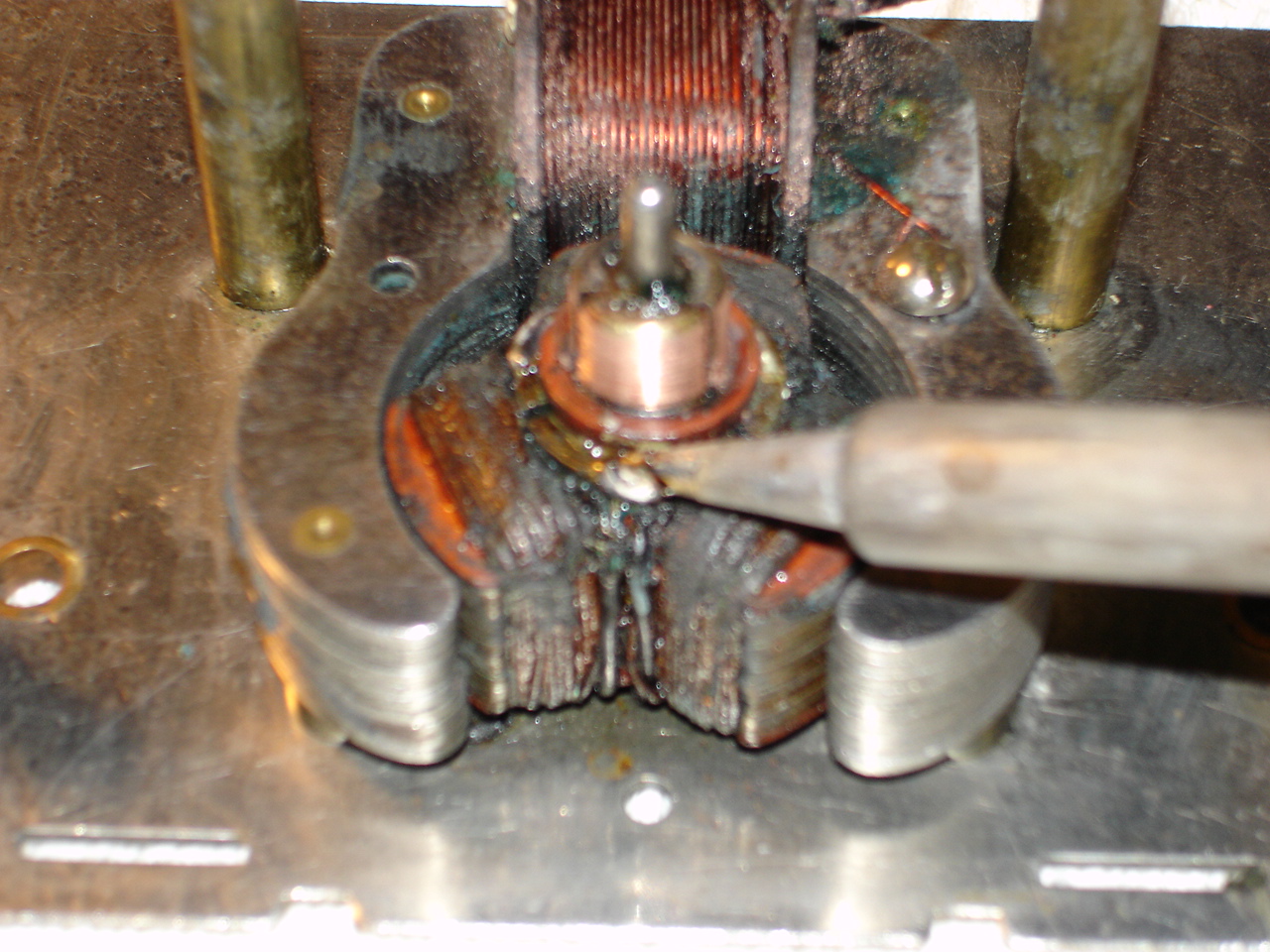 Cleaning the space between the commutator will help remove conductive particles that can cause a secondary flow of current and rob your motor of power. Also, re-soldering the commutator leads is a good idea if you are doing an overhaul of the motor.
3) Clean your motor. Using too much lubricant on the motor is a very common mistake. The more oil you use, the greater the chances of damaging your motor. Use a high quality electric motor cleaner commonly found and your automotive supply store. Spray the motor down and gently wipe the motor. The cleaner will evaporate and leave your motor relatively clean.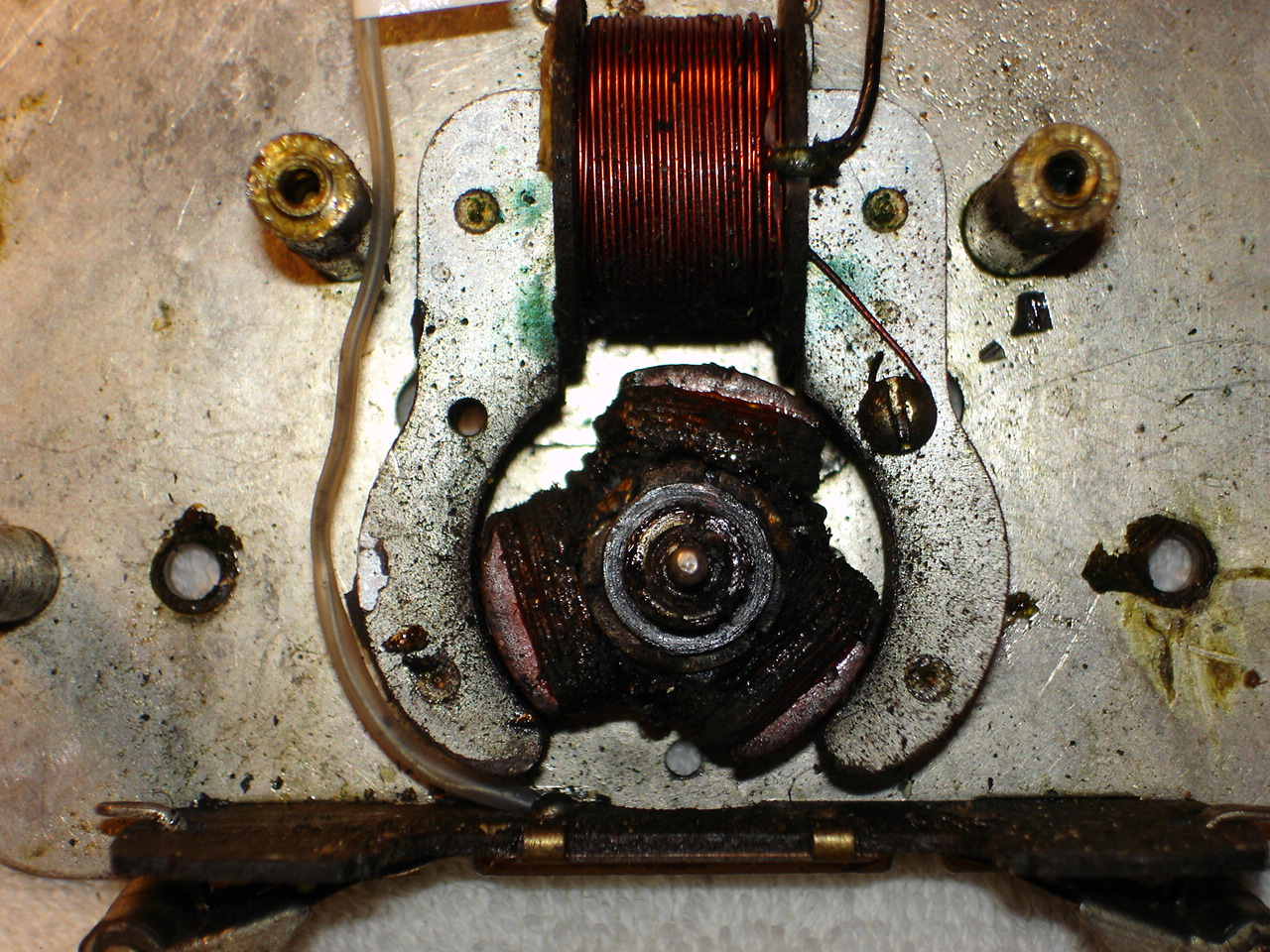 As you can see from this "before" picture, this motor is quite dirty. Dirty windings may give you the impression that the armature is burned up when it is not!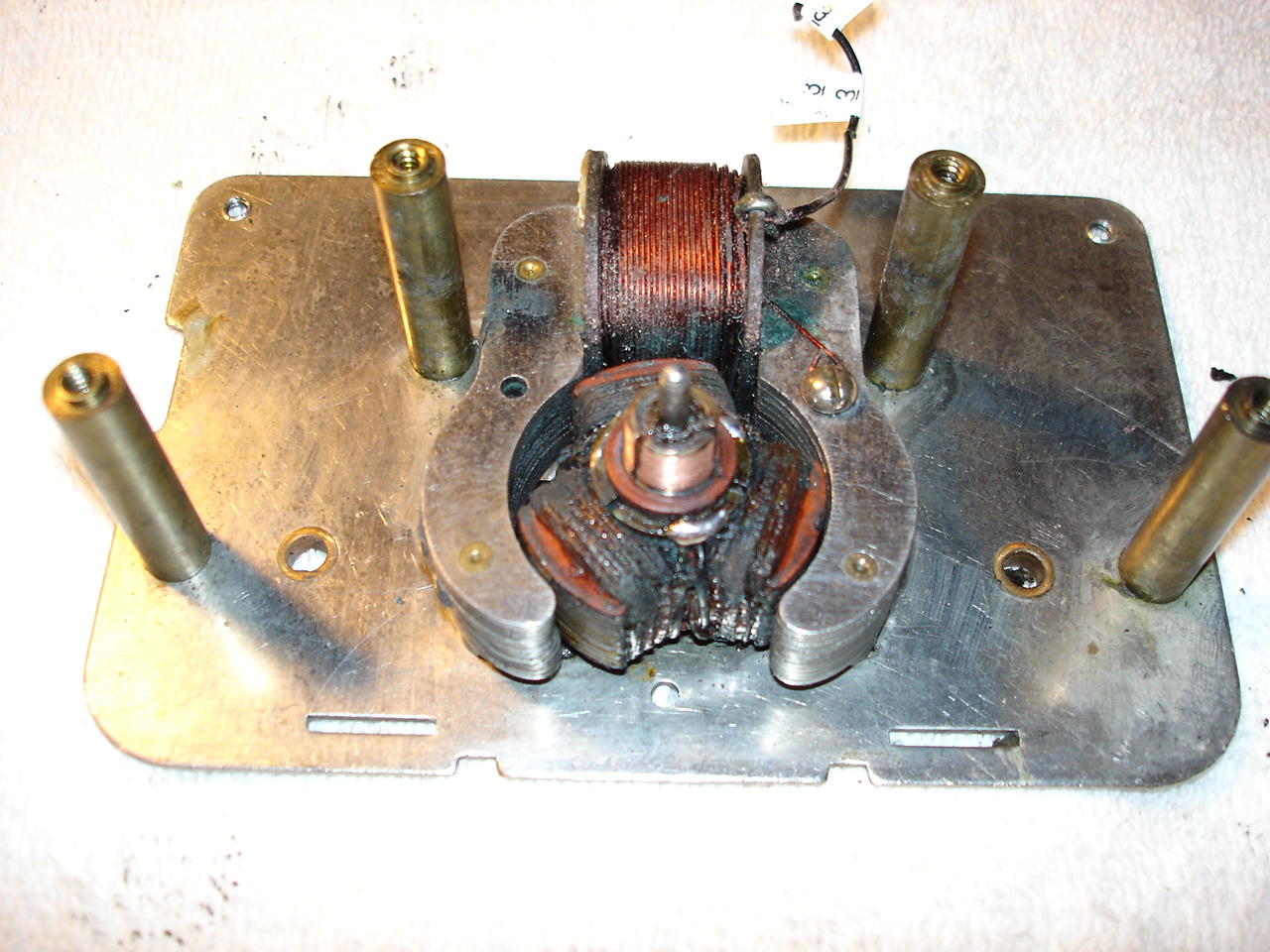 Nice and clean and ready to go. Make sure you give the field winding screw a check as well. Make certain the screw is tight.
Follow these simple tips and your Lionel motor should run really well!
If you like these tips and they work for you, send me an e-mail and let me know how they worked for you.